This year, the Developer Conference was different in many ways for me. It has different venue. The conference was bigger than ever before. Most importantly, I had my very first talk at devconf. More precisely, it was just an half of the talk.

I was an dogsbody of Honza Horák with topic "SQL is not dead alias news in relational databases" and I was responsible for PostgreSQL part.
Even between all the NoSQL databases and hype technologies, SQL has its strong place and even evolves quite rapidly. Let's look what news the last versions of PostgreSQL and MySQL/MariaDB brought to us. You can expect quick overview of hottest features and some practical examples.
I am not used to speak in English, but I have survived it. The audience also survived. (-; After all, you can watch it on youtube.
I am trying to help with open source conferences for long time. I have prepared social wall web page and mobile application for Sailfish OS.
At the beginning it wasn't very useful, but now it have quite a lot of interesting features. Most important feature is offline mode. The conference people have usually poor internet connection (wifi only), so everything important must be available in offline mode. The conference is big so attendees should be able to see just their favorite talks. Additionally, there is pre-loaded map of the city with highlighted points (Venue, Hotels, Party, etc.). Next year we can look forward to its Android port (I already have apk).
This mobile application already showed power of open source software. Few days before DevConf netvandal used my source code to create sailme (offline schedule application for fosdem).
The second application was social wall. It is collecting data from social networks. It is searching messages and photos with hash tag #devconfcz. The social buzz was focused mainly at twitter. The application works also with google plus and instagram. It was designed to run on plasma screens in corridors next to lecture rooms and also on the screen in the rooms during the breaks. It turned out, that the screens in corridors are not working. We managed to put just one screen next to biggest lecture room.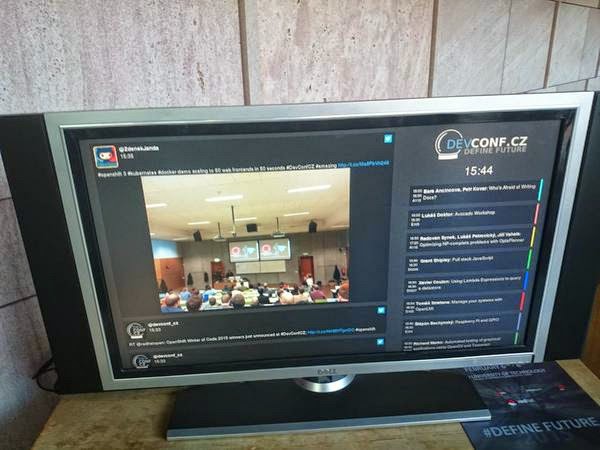 There was a lot of buzz on social networks. You can see some of them on the following picture.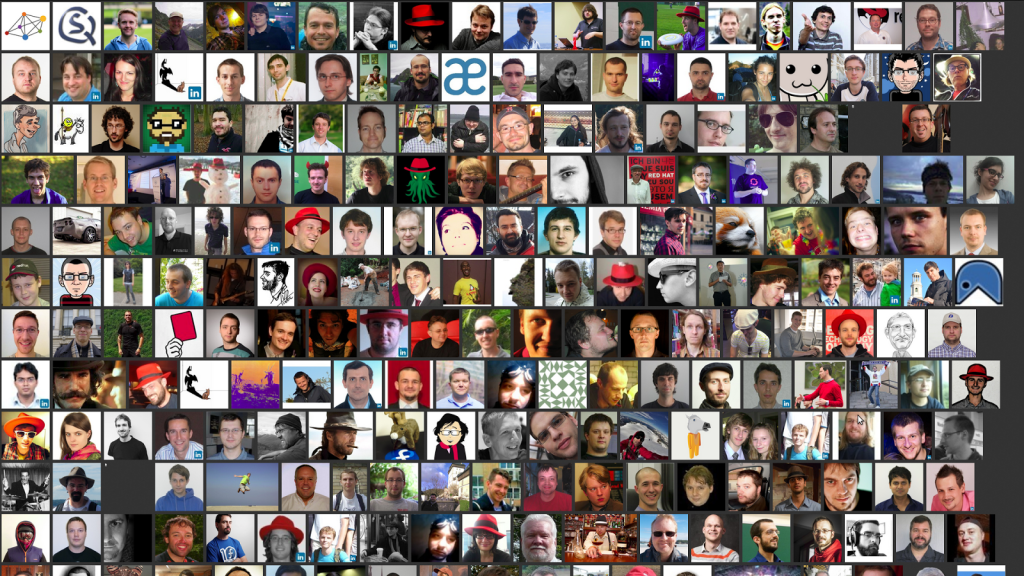 I was also collecting all photos posted to social networks. Sometimes it is very difficult to find them after conference. They are available in deep history of personal accounts of their authors. I believe all of them would permit its sharing in one big gallery.
I had few positive feedback to my talk and those apps, but no negative feedback. I hope you liked it.